The Chinese New Year is coming. It's time to celebrate and time to travel far, far away from all the works and enjoy a good trip to wherever you want.
If your destination is Bangkok, apart from all the beautiful sceneries and tourist attractions, Thai food must be what appeals you. So here's a handy guide for where and what to eat in Bangkok. 5 Thai dishes you don't wanna miss with recommended restaurants, our lists are all near BTS Skytrain and MRT stations which are the most convenient and reliable transportation in Bangkok, your trip will be a journey of tastes.


(Stir-fried rice noodle with shrimp, tofu, garlic chives, bean sprout, and peanut in tamarind sauce.)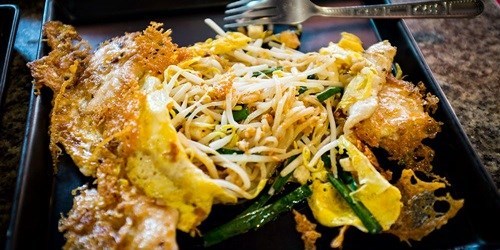 A significant dish of Thai food and one of the dishes that would be recommended to people who never tried Thai food before. Pad-Thai offers you sweet and sour taste with mildly spicy and savory. It's a taste that you can't forget.
Pad-Thai shops in Thai usually serve Hoi-Tord (Fried mussel or oyster pancake) as well. Hoi-Tord-Chao-Lay is no exception. This shop is famous for its unique way to fry seafood or fresh prawn with some flour, topped it on Pad-Thai wrapped in egg and served with home-made chilli sauce. Hoi-Tord-Chao-Lay is located near BTS: Thong-Lor exit 3, just 3 minutes walk from the station.
You can check out other Pad-Thai shops here
(Hot and sour prawn soup)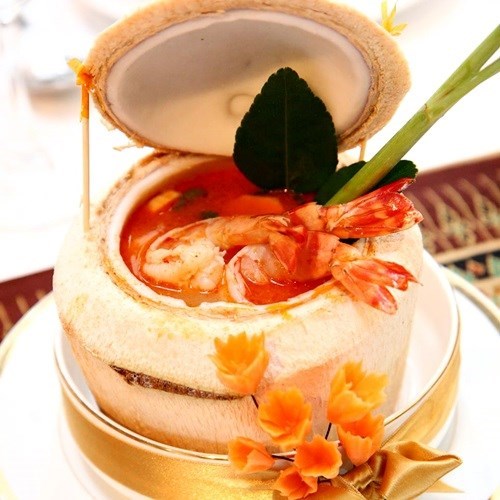 If you ask what the most famous Thai dish is, it might be a tie between Pad-Tai and Tom-Yam-Koong. It depends on what you like, spicy or non-spicy one. Tom-Yam-Koong is famous for its hot and sour soup, along with aromatic herbs and tasty fresh prawn. You can find this dish almost everywhere since it is a signature dish of Thai food, but how about having it at the exquisite Thai restaurant where you can satisfy not only your mouth but your eyes and ears as well?
Naj Exquisite Thai Cuisine is housed in the beautiful hundred-year-old colonial style historical home right in the heart of Silom, just 8-minutes' walk from BTS: Sala-Daeng exit 2. The place is neatly decorated in Thai style, and its authentic Thai food is as tasty as its beautiful looks. The rich taste of Naj's Tom-Yum-Koong comes from slow and traditional preparation, no MSG added. Naj Exquisite Thai Cuisine also offers Thai cooking class as well.
Click here for the list of other restaurants that serves Tom-Yum-Koong
(Chicken Rice)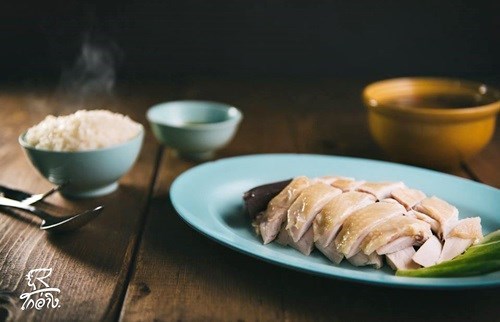 It's funny that one of the most popular Thai dishes is Hainanese Chicken Rice (or we call it short as Chicken Rice), but with flavorful and tender steamed chicken, aromatic rice, and hot clear soup, this dish is really hard to resist.
Go-Ang-Khao-Man-Kai-Pratu-Nam is one of the most famous shops for this dish, not only in Thailand but this shop also has 3 branches in Japan to guarantee its popularity. The shop is well-known among Thai people as well as tourists so it's always crowded, but thanks to their management system you don't have to wait that long. It's located near Platinum Fashion Mall.
You can find other Chicken Rice shops here
(Mango with sweet sticky rice)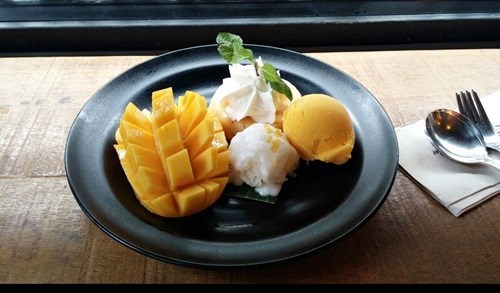 Who can resist ripe mango with sweet and aromatic sticky rice? Mango with sticky rice is one of the most popular Thai sweet treats. Just plain ripe mango served with sweet sticky rice is enough to show off all the natural sweetness, but at Mango Tango, you can have it in so many ways. There are 2 branches in Siam Square, just around 5-minutes' walk from BTS: Siam station.
Checking out others Mango with sweet sticky rice shops here
5. Royal Chitralada Milk Candy and Thai fruits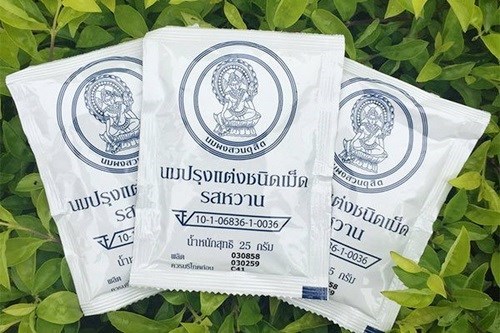 It's hard to find Royal Chitralada Milk Candy in normal convenient stores nowadays because of its popularity, but there is one place that gives you high chance to get it, along with a lot of yummy Thai fruits and foods.
The MOF market (Ta-Lard-Or-Tor-Kor) is located near Chatuchak Weekend Market. Take MRT and get off at Kamphaeng Phet station exit 3, Ta-Lard-Or-Tor-Kor is right in front of you and the Royal Projects shop is inside. The shop offers so many quality products from Royal Projects.
Royal Chitralada Milk Candy is very popular among Chinese tourists to the point that in some shops you can't buy over 20 packs per person. In case you missed a chance to buy Royal Chitralada Milk Candy, here are some others delicious products from Royal Projects you would love.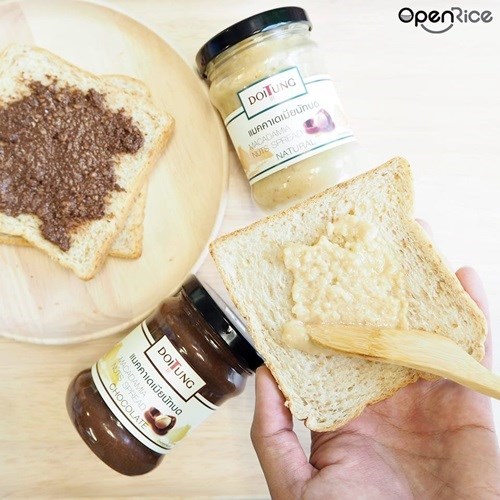 Macadamia nut spread chocolate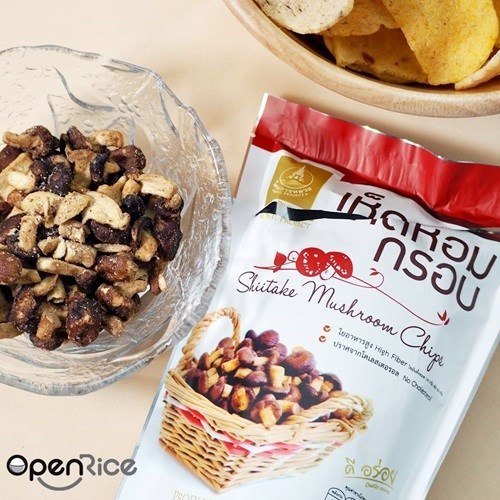 Shiitake mushroom chips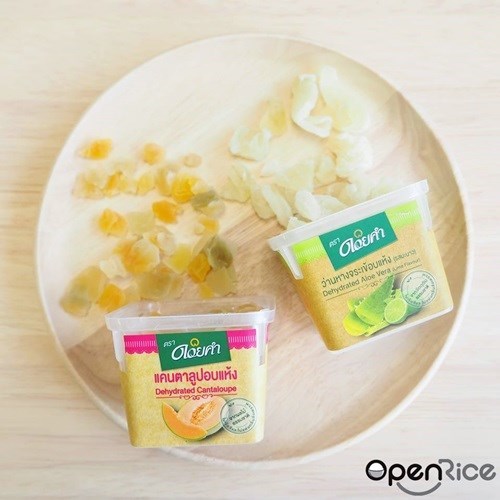 Dried aloe vera (Lime flavors)
Check out other products from Royal Projects here
Apart from Royal Projects shop, the MOF Market also has many fresh fruits stalls where you can buy mango, durian, watermelon, and other seasonal fruits, as well as delicious Thai traditional desserts from Khanom-Thai-Kao-Peenong. You can check out other shops at the MOF Market here

So book a flight, grab your backpack and see you soon in Bangkok!
Credit: najcuisine.com
Photo credit: thamai.net, headshot.tnews.co.th,
facebook: KaomunkaiPratunamGoAng, facebook: najcuisine, tastybangkok.com