New Concept Restaurant
Dine in the Dark, a place where you can feel the new unique experience through dining literary in the dark. Through the whole course of your dinner, you will absolutely have no clue what's on your dish. You will only be able to select a set of menus where certain dishes have been prepared with the choice of Thai Food, International Food, and Vegetarian Food. You will get to enjoy exploring your other senses in order to get to the essence of the taste and the shape of your food. With light music entertaining in the background, you will also be specially treated by a real blind person whom will serve you as a waiter and waitress escorting you to your table and also serving your food. This is the true once in a lifetime experience that you should not miss.
Read review and more details >>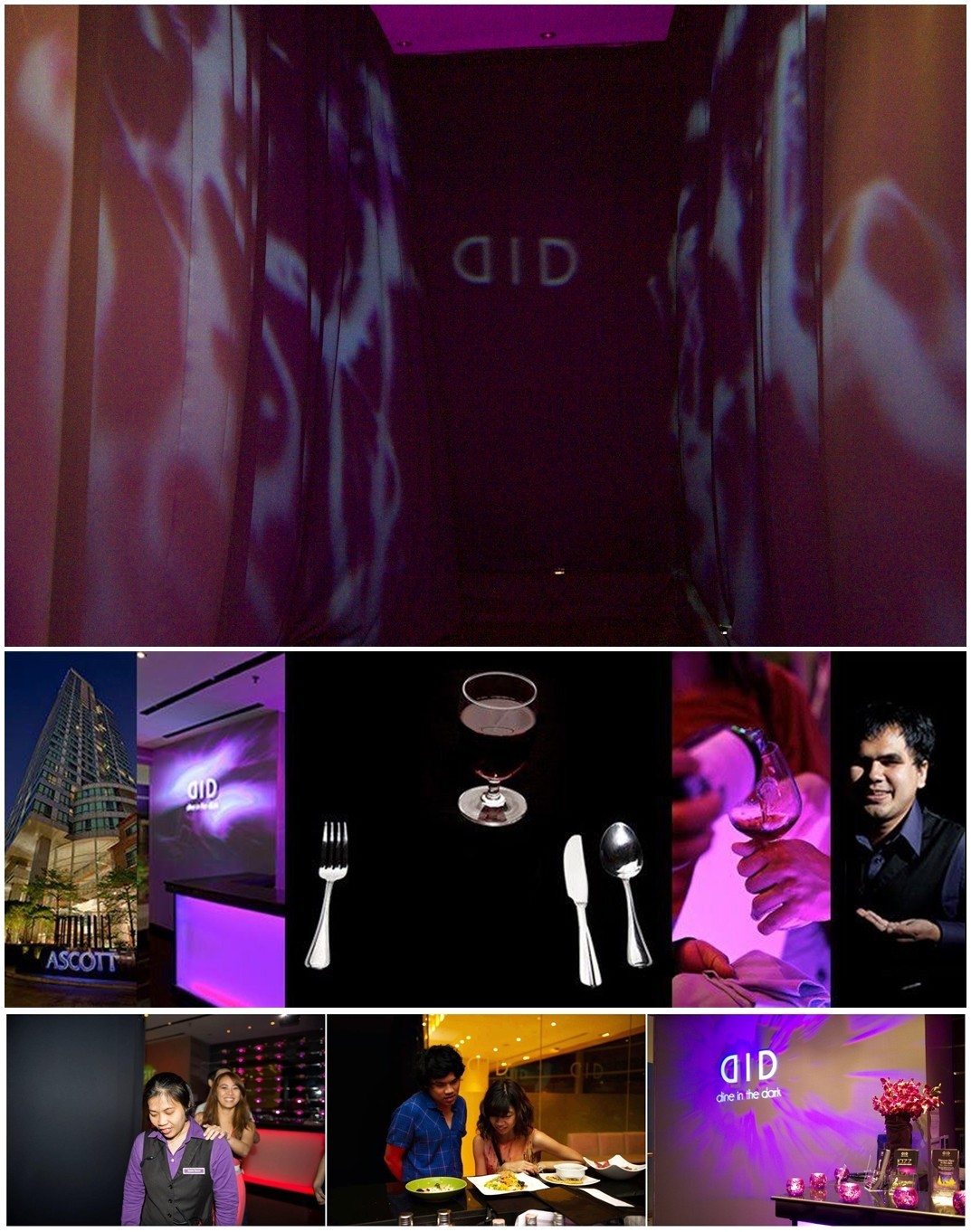 Sirocco, a sky-rise rooftop restaurant on the top of Le Bua Tower, has been guaranteed in its exceptional beauty and its extraordinary view. It is rated a world's 2nd most beautiful rooftop restaurant. It is definitely not a surprise that Sirocco is a true once in a lifetime experience place for your dinner. Although it's freakingly expensive, but its definitely worthed for a special meal with a special person on a special day. You will get to see Bangkok on a 360 degrees perspective. The perfect timing would be during late evening when the sun sets and it starts to get dark. It's the most magical and romantic moment.
Read review and more details >>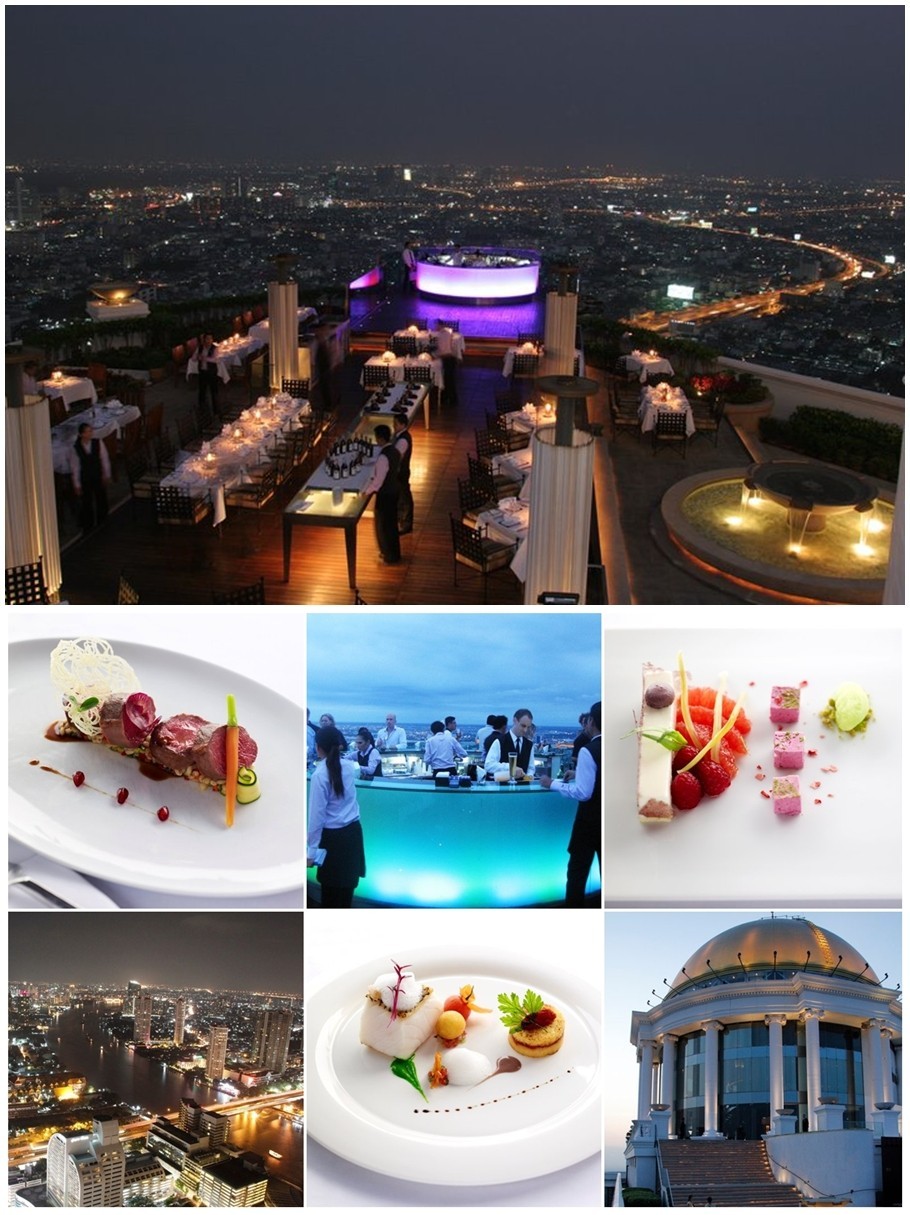 Playground Bubbles & Mixology Bars
A new concept cocktail bar giving you a unique tailor-made taste unavailable in any other places on the planet, with the art and science of mixing cocktail known as Mixology where the professional Mixologist will mix and blend the drinks carefully and specially for you with the white vintage settings decorated with curtains, chairs & unique designed sofa and several retro style games such as chess, desk football, and Pac-Man for the purpose of making it a playground of delicious taste through the use of many different kind of drinks such as alcohol drinks, tea, coffee, juice, or even certain kind of food where you would never expect like strange menus such as cocktail made from I-San taste sausage, cocktail made from Salmon, or Hello Kitty Cocktail & Doraemon Cocktail.
Read review and more details >>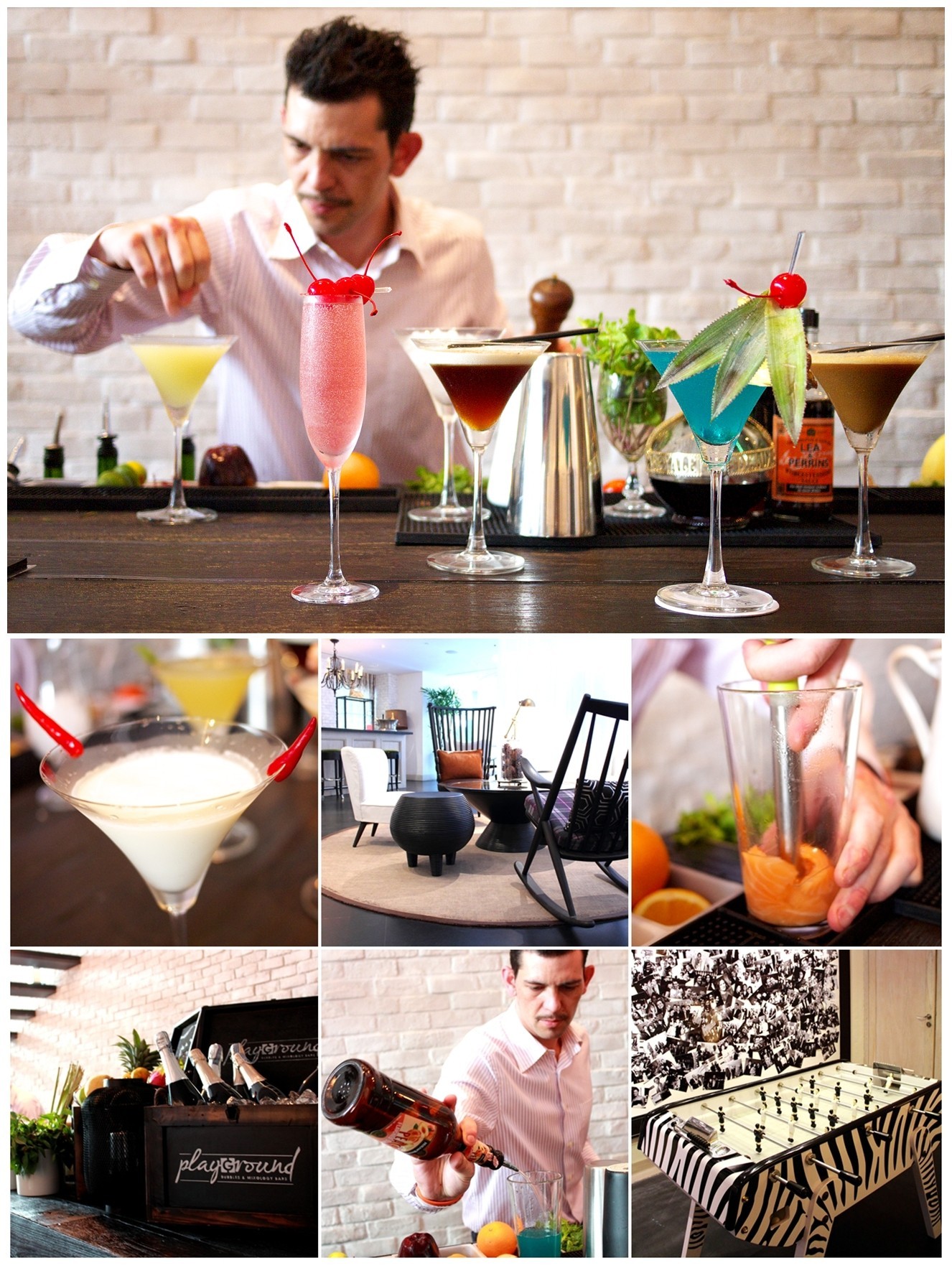 A combination of an International Style and a Thai Style Restaurant with a strange new concept where condoms and other things made from condoms are used as major decorations. Things such as Dolls and Table lambs made from condoms are used in decorations. The place was initially started by The Population & Community Development Association with the purpose of sharing the knowledge and understanding about condoms to general public. The place then was started as a mean in communicating to people that condom is a normal thing just like cloths, food, vegetables like cabbage, which became part of the restaurant's name. Special menu like Yum Condom or Shanghai super spicy are favorite hot dishes. In addition, the restaurant also set aside certain portion of revenue in contributing to poor children in the North-Eastern Provinces. Visiting this restaurant will not only bring you delicious taste but also a sense of good feeling and good deeds.
Read review and more details >>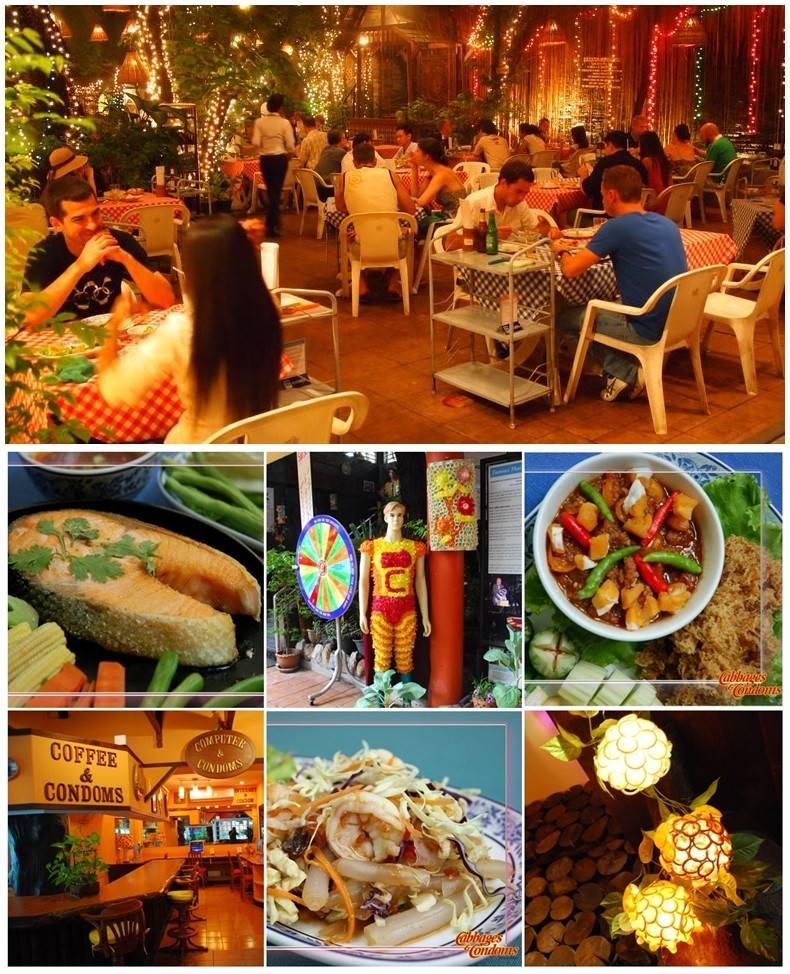 กินติมดูควาย (eat ice-cream watch buffalo)
One of "The most talk-about" Ice-Cream Shop with an absolute unique concept like no other places, giving you the privilege in sitting and chilling having your coconut flavored ice-cream and enjoying the view of buffalos on rice patties in the province on Chonburi. Several options of ice-cream are offered including coconut, green tea, sticky rice, mixxy, mango, and etc.. with the option of putting an additional topping. Ultimate experience in delicious cold & refreshing ice-cream taste and experience of rice patties and buffalos can be found only at here.
Read review and more details >>