Asia's 50 Best Restaurants 2017: 9 out of 50 are from Thailand !!



Asia's 50 Best Restaurants was launched in 2013 and takes in six voting regions: India & Subcontinent; South-East Asia – South; South-East Asia – North; Hong Kong, Taiwan & Macau; mainland China & Korea; Japan. The list is created by the Asia's 50 Best Restaurants Academy, an influential group of over 300 leaders in the restaurant industry across Asia, each selected for their expert opinion of Asia's restaurant scene. This year 9 restaurants in Thailand are on the list. Let's check them out.
Gaggan (NO.1)
No.1 in Asia's 50 Best Restaurants for the third consecutive year.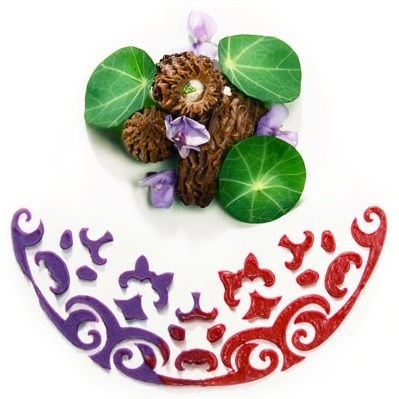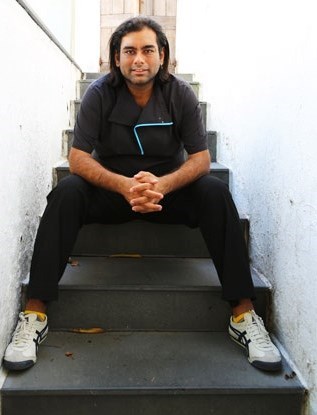 Cr.Pic:www.theworlds50best.com/blog/News/gaggan-anand-reveals-plans-for-five-new-restaurants.html

Gaggan Anand's fertile imagination and culinary wit are played out in a lengthy but always fun tasting menu which balances the soulfulness of Indian street food with hyper-modern cooking techniques to unrivalled effect.

The restaurant is set in an elegant whitewashed and recently renovated colonial house, tucked away from the mayhem of the city's busy streets, with a number of different dining spaces. Service is relaxed – despite the occasional theatrics created by the use of liquid nitrogen – and the cocktail list is particularly strong. Try to bag the table adjacent to a giant window into the kitchen to watch the multi-national brigade show off their alchemy, or sit upstairs at the chef's table in the brand new R&D lab.
Click to see more Gaggan's information
------------------------------------------------------


Nahm (NO. 5)
World-beating Thai from the Aussie chef who's adopted Bangkok as home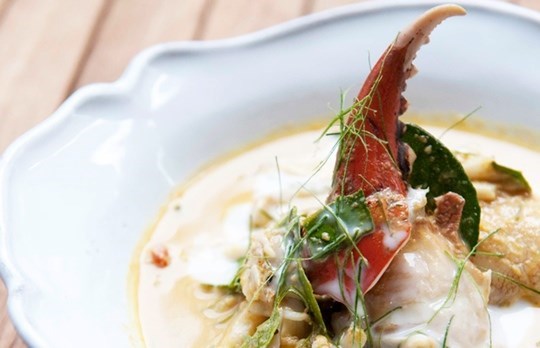 Chef David Thompson and his team take exquisite pains to ensure their dishes are perfectly balanced, but when Thai food is your metier, there's an undeniable power to the flavours on the plate, with smoke, heat, sourness, funk and bitterness all playing their part.
Click to see more Nahm's information

------------------------------------------------------

Sühring (NO. 13)
Modern German food in a beautifully restored townhouse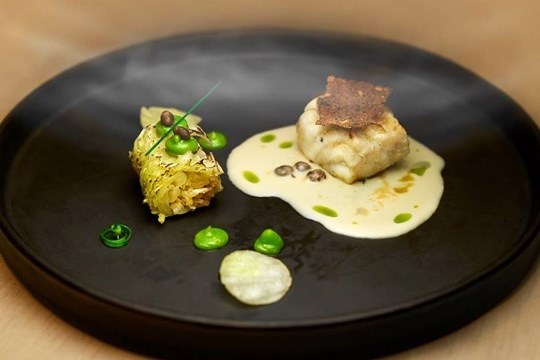 Using seasonal ingredients and a large dose of technical skill, twins Thomas and Mathias Sühring offer tasting menus of seasonal dishes inspired by their home country.

Although only a year old, Sühring has already gained a loyal following due to dishes like Himmel und Erde (meaning Heaven and Earth), with crispy potatoes, black pudding and green apples, and Spätzle, a type of pasta found in southern Germany.
Click to see more Sühring's information
------------------------------------------------------

Bo.Lan (NO. 19)
Traditional Thai with fine-dining flair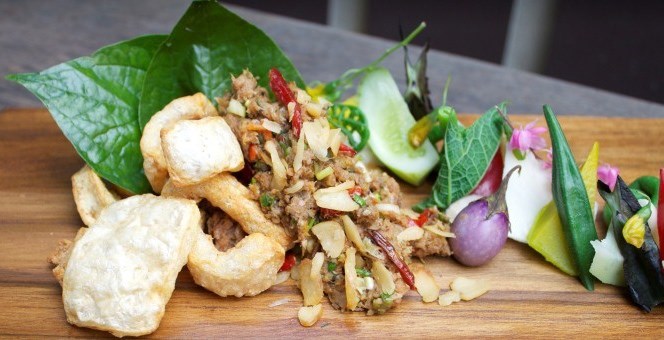 Thai-born chef Duangporn 'Bo' Songvisava and Australian-born chef Dylan 'Lan' Jones met at David Thompson's erstwhile London outpost Nahm. Now, the husband-and-wife team oversees one of the most respected restaurants in Bangkok, and Songvisava was voted Asia's Best Female Chef in 2013.

Bo.Lan's authentic Thai cooking draws influence from the country's fiery street food and home-cooking traditions as well as its more refined palace-style cuisine. Only the tastiest organic, locally sourced products are used.
Click to see more Bo.Lan's information
-----------------------------------------------------

Issaya Siamese Club (No. 21)
Modern Thai dining by celebrity chef Ian Kittichai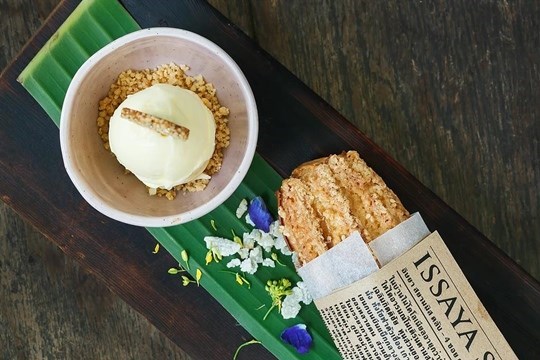 Today, Chef Kittichai is involved in 13 food and beverage outlets covering various different cuisines in four countries. His most recent opening was a Hong Kong branch of Issaya Siamese Club.

There are several outstanding signatures at Issaya but most unmissable is Yum Hua Plee – banana blossom and palm heart salad, crispy shallots and roasted peanuts in a chilli jam dressing and Kittichai's "broken bucket" dessert of Kanom Tung Taek – cold coconut crepe soufflé with Thai condiments.
Click to see more Issaya Siamese Club's information
------------------------------------------------------

Eat Me (NO. 31)
Creative cuisine from New York chef in chic bar-meets-art-gallery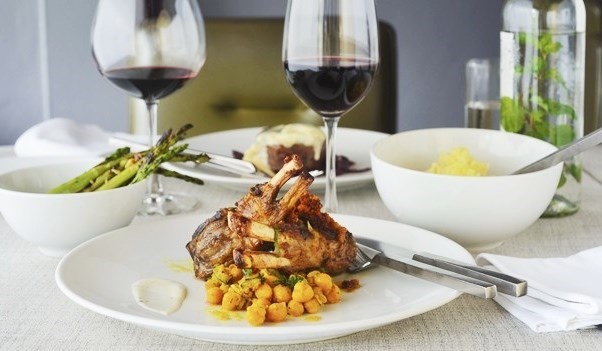 Tucked down a small soi (narrow Thai lane), the double-storied former house has multiple eating areas. There's a cosy bar on the bottom floor and an upstairs balcony surrounded by greenery. Chef Tim Butler's gastronomic ingenuity is the key draw to Eat Me. The New York-born cook combines diverse ingredients to create bold flavour blends in a laidback art gallery setting.
Click to see more Eat Me's information
------------------------------------------------------

The Dining Room at The House on Sathorn (NO. 36)
Storied dishes in a storied mansion in the heart of Bangkok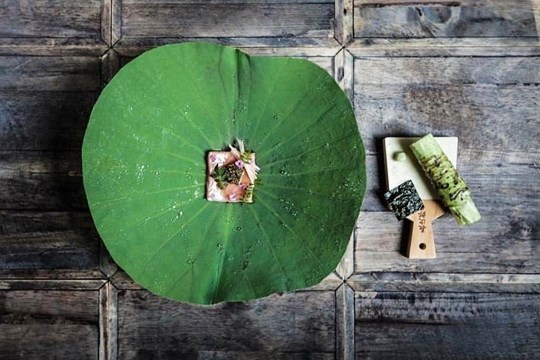 Chef Fatih Tutak's "fun dining" concept is as storied as the building itself, with each dish taking inspiration from the chef's travels around Asia. Expect creative dishes made with high-quality imported produce such as Japanese maguro or miyazaki beef and Italian truffle.
Click to see more The Dining Room's information
------------------------------------------------------

Le Du (NO. 37)
Colourful cuisine with a French influence from US-trained Thai chef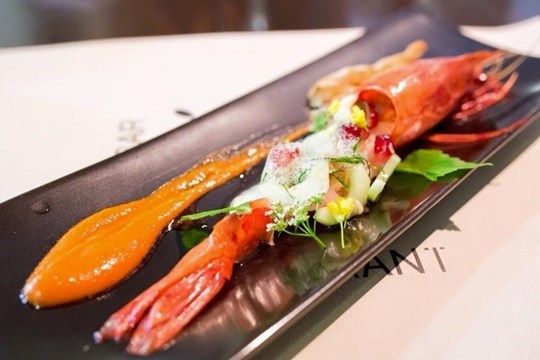 It might sound French but the name Le Du actually derives from the Thai word for 'season,' and seasonal Thai ingredients are the focus here in progressive French-influenced dishes that are also rooted in tradition.

There's a delicate balance between sweet, sour and spice in creations such as poached oysters with spicy green mango relish, chilli paste and Thai rice wine sabayon. And don't miss the signature 'khao chae' – shrimp and pork balls with pickled radish, pork powder and a scoop of fragrant jasmine ice cream.
Click to see more Le Du's information
------------------------------------------------------


L'Atelier de Joël Robuchon Bangkok (NO. 40)
Modern French cuisine with a twist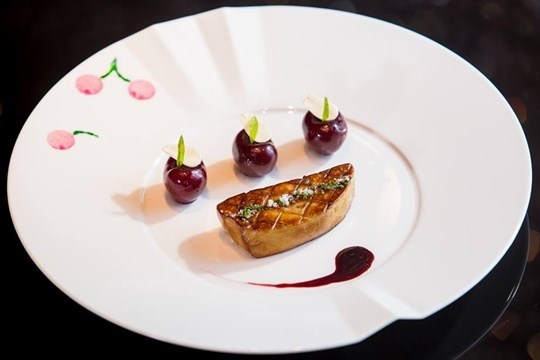 A French restaurant on the 5th Floor of Mahanakorn Cube by Chef Joel Robuchon with a total of 25 Michelin Guide stars, All the usual suspects of French cuisine are here, albeit with a modern and creative twist. The foie gras comes with spicy chutney while the lobster is accompanied by ginger-scented carrot mousse and the rib eye with wasabi spinach.
Click to see more L'Atelier de Joël Robuchon Bangkok's information


---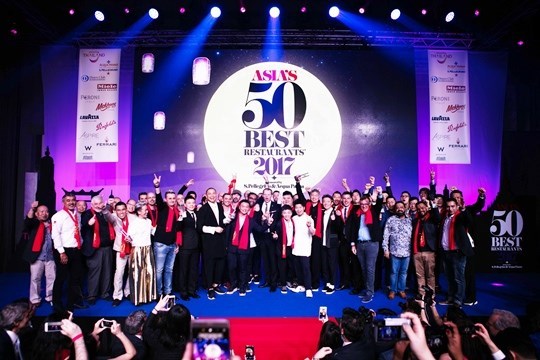 Chefs and restaurants owners at the Asia's 50 Best Restaurants award ceremony
Crecit: http://www.theworlds50best.com/asia/en